Mitarbeiter Personalwesen - DATEV / HR (m/w/d)
applyButton.without applyButton.twoMinutes
Merken
share
nudge.fastReply
Mitarbeiter Personalwesen - DATEV / HR (m/w/d)
applyButton.without applyButton.twoMinutes
Merken
share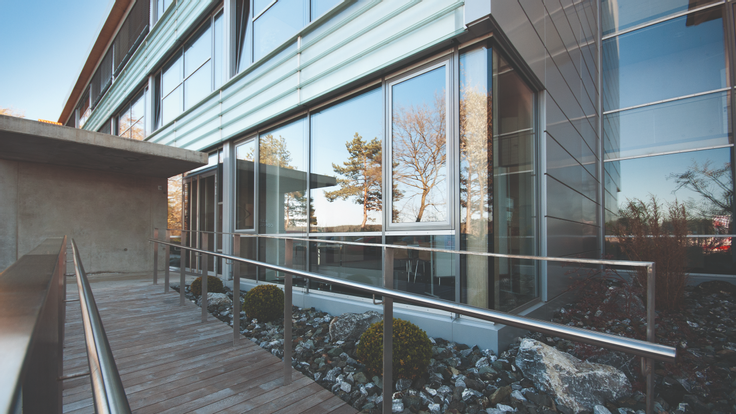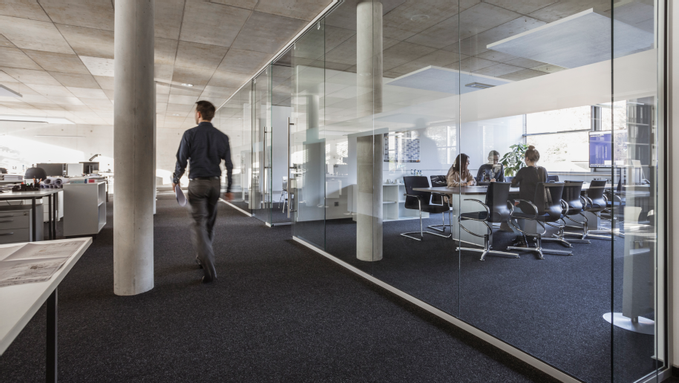 Was erwartet Sie?
Sie sind Ansprechperson für alle personalrelevanten Angelegenheiten und Betreuung unserer Mitarbeiter unter dem Motto "familienfreundliches Unternehmen"
Sie bearbeiten alle Vertragsangelegenheiten einschließlich Pflege und Aktualisierung der Personalakten und Stammdaten
Durchführung der Entgelt- und Reisekostenabrechnung
Sie betreuen die Zeiterfassung einschließlich Auswertungen und Statistiken
Sie unterstützen bei der Personalakquise
Was bieten wir Ihnen?
30 jobDetails.hours.until 40 jobDetails.hours.hours jobDetails.hours.perWeek
jobDetails.projectAvailability.fromNow jobDetails.projectAvailability.searched
jobDetails.leadershipExperience.without
jobDetails.workExperience.with
Ein spannendes Aufgabengebiet in einem mittelständischen Unternehmen mit flachen Hierarchien
Einarbeitung und Unterstützung durch ein kollegiales und motiviertes Team
Individuelle Entwicklungs- und kontinuierliche Weiterbildungsmöglichkeiten
Flexible Arbeitszeiten mit Gleitzeitkonto
30+ Tage Urlaub
Betriebliche Altersvorsorge
Kostenfreie Getränke und Obst
Zuschuss für das Fitnessstudio
Hilfe bei der Wohnraumbeschaffung
Tankgutschein
Fahrtkostenzuschuss
Bezahlte Weiterbildung
Sport- und Erholungsangebote
Flache Hierarchien
Fitnessstudio-Abonnement
Betriebliche Altersvorsorge
Projektverantwortung
Jobrad
Fahrtkostenzuschuss
Regelmäßige Feedbackgespräche
Was sollten Sie mitbringen?
Sie haben eine abgeschlossene kaufmännische Ausbildung vorzugsweise mit Zusatzausbildung Fachwirt/Fachkraft Personalwesen (m/w/d)
Idealerweise können Sie einige Jahre Erfahrung im Personalwesen einschließlich der Entgeltabrechnung nachweisen
Sie bringen gute Kenntnisse in DATEV, MS-Office und Englisch mit
Eine zielorientierte und zuverlässige Arbeitsweise ist für Sie selbstverständlich
Eine hohe Lernbereitschaft, Teamfähigkeit und Engagement zeichnen Sie aus
requirements.competencies
Human Resources / Personalwesen
aboutCompany.fallbackTitle
1954 gegründet
100-249 Mitarbeiter
Baugewerbe & Architektur
Mittelständler
Krumbach
Wir haben uns zu einem der führenden Planungsbüros Deutschlands für Projekte aller Größenordnungen entwickelt – vom Radweg um die Ecke, dem Baugrundgutachten für ein Einfamilienhaus bis hin zur Generalplanung eines Produktionsstandortes. Seit über 65 Jahren realisieren wir individuelle, nachhaltige und innovative Bauvorhaben von der ersten Idee bis zur Fertigstellung. In all den Jahren sind wir stetig gewachsen - so verfügen wir mit mittlerweile zehn unterschiedlichen Fachbereichen über eine breite Expertise in der Beratung und Planung, die durch kurze Kommunikations- und Abstimmungswege glänzt. Unsere Mitarbeiter sind hochqualifiziert und stehen stets mit Leidenschaft und Leistung hinter jedem Projekt. Neben Deutschland sind wir auch in den Vereinigten Arabischen Emiraten vertreten, wo wir mit rund 120 Mitarbeitern Großprojekte entwickeln und realisieren.
Unser Standort
Besonders wichtig ist uns der persönliche Kontakt zu unseren Kunden - präsent und greifbar zu sein, wenn wir gebraucht werden. Deshalb sind wir stolz, dass wir mittlerweile mit vier Standorten in Deutschland sowie mit drei Standorten in den Vereinigten Arabischen Emiraten für Sie vor Ort sind.
Fahrradstellplätze
Firmeneigene Parkplätze
Gute Anbindung an ÖPNV
Öffentlicher Parkraum
questionsAndAnswers.title
questionsAndAnswers.content.aboutWorkwise.question
Workwise is more than just a job board. We do the recruiting for various companies and support you in the entire application process. Apply for different jobs quickly and easily with your Workwise supports us in recruiting. Through your Workwise profile.
questionsAndAnswers.content.jobAvailability.question
questionsAndAnswers.content.jobAvailability.answer
questionsAndAnswers.content.applicationDocuments.question
That depends entirely on the job you are applying for. In many cases it is sufficient to upload your PDF resume or fill out your Workwise profile.
questionsAndAnswers.content.documentsUpload.question
You will be asked for the requested application documents in the application process and you can easily add them to your application there. If you want to add more documents to your applications, you can upload them to your Workwise profile. They will then automatically be available to the companies to which you have applied.
questionsAndAnswers.content.moreInfoAboutCompany.question
questionsAndAnswers.content.myApplicationProcess.question
Yes, this is possible. In your applications you can view your information and make changes. If you have already been invited to an interview, editing is no longer possible. However, you can still add general information and upload additional documents in your Workwise profile.
questionsAndAnswers.content.applicationNews.question
In your application overview, you have an overview of the application progress at any time. Additionally, we send you emails about the most important status changes.
questionsAndAnswers.content.multipleApplications.question
The number of your applications is not limited. An overview of your applications can be found here.
questionsAndAnswers.content.applicationsSafety.question
questionsAndAnswers.content.applicationsSafety.answer
questionsAndAnswers.content.contactCompanyDirectly.question
Personal contact is possible via chat as soon as you have been invited for an interview. Before that, you will receive all important status changes by e-mail. If you have any questions, you can contact your personal Candidate Manager from Workwise.
questionsAndAnswers.content.meetingTheRequirements.question
questionsAndAnswers.content.meetingTheRequirements.answer
questionsAndAnswers.content.foreignApplicant.question
Please make sure to provide all necessary documents within your Workwise profile. It should include an EU work-permit (if you have no EU citizenship) and a CV at least. Depending on the position you are applying to, you could also be asked for a certificate of enrollment, a transcript of records or a language certificate. We would also recommend to inform yourself thoroughly in advance about visa regulations. Therefore you can use the official visa navigator from the Federal Foreign Office.
questionsAndAnswers.content.nonGermanSpeaker.question
Please take into account the job's language requirements and make sure the requirements match your skills. In the job search you can use the language filter to find jobs without German language requirements. It is also helpful to provide language certificates. This section in our help center may support you during the application process.
Our job offerMitarbeiter Personalwesen - DATEV / HR (m/w/d)sounds promising? We're looking forward to your application.
applyButton.without applyButton.twoMinutes
Der Job passt doch nicht ganz zu dir? Wir haben noch mehr im Angebot...